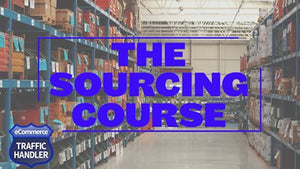 We're putting the finishing touches on a course designed to help you ACE adding new products to your offerings.

Amy teamed up with Lori Anderson -- a former Walmart executive, who ran BILLION dollar budgets buying product for lines at Walmart. After over 20 years at Walmart, Lori is sharing with us the insights that will help you realize... there are always products to add to your store.

In this course we'll take you through the following key points:
Where to get ideas for new products to add to your store (even if you're just starting out)

How to identify high quality items early in your research process

Deciding on domestic or overseas manufacturers (you'll be amazed in this module what you'll decide!)
... and a whole lot more.
Watch this space for updates!